Not being able to travel home this winter break, I set myself the challenge to do something that I've wanted to do for many years…build my own arcade machine. I have had this on my to do list for years and after a little push from Aurora, I felt that this was the time to at least get started.
I was originally going to try to hunt down an old arcade cabinet but after doing a little research I realized I should be fun to make the cabinet myself. We moved to a bigger place a couple of months ago and now have a basement, so, why not?
Hooking up the control panel with all the electronics was relatively simple once I got all the materials with me. I got some pretty cool 30 mm. zero delay LED buttons and SANWA Japanese-style joysticks connected to a pandora processor via usb encoders. I did a mock up with cardboard before a build the final one in 18 mm. wood.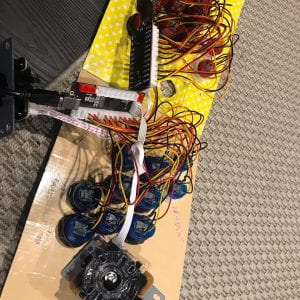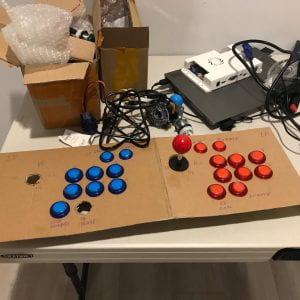 For the woodwork, my go to resource for this project was Mike Murray AKA The Geek Pub. I used Mike's blueprints as my baseline, and made some modifications to fit my needs.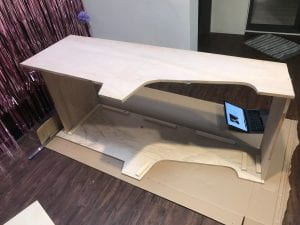 It is now fully functioning, tested by my gaming experts and loaded with hundreds of ROMS
…Next steps: painting, adding T-molding to the borders, LED lights to the marquee and decals to the side panels.